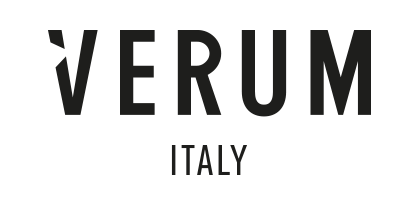 Hailing from Brianza, an Italian district which has distinguished itself as the leading area for furniture production, Verum Italy has been promoting for a decade the best of made in Italy in the field of furniture components, accessories and complements for interiors.
Passion, intuition and research have constantly driven the company in proposing solutions to the Italian and the international markets where design, overall quality and high technology combine with functionality, aesthetics and accessibility.
Verum Italy proposes and promotes various leading Italian companies which operate worldwide and Provide a wide array of solutions focusing on new materials, specialised products and finishings.
Dynamic, experienced and always evolving, Verum Italy is now broadening its horizons in order to continue its journey on the path of design. A further important step is being taken by experimenting with new proposals for the market, now as a manufacturer. Flexible to the point of becoming sartorial and always focused on design, the company is now launching the first collection of its Dueacca brand, which came to light thanks to the synergy between Umberto Vergani's entrepreneurial intuition and the creativity of the Adriano Design duo.
The grounds for new projects have already been set. The intention is to establish over time a collaboration with important designers to create a variety of collection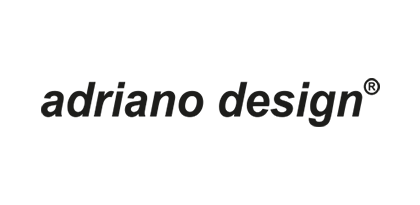 Adriano Design studio has been founded by Davide and Gabriele Adriano brothers. It was established in 1997 and has worked in collaboration with prominent national and international companies.
Graduated in Architecture and active as professors at the Turin Politecnico and Guest Professors at some prestigious Universities, both national and international, they have been awarded a number of acknowledgements among which the prestigious Compasso d'Oro ADI (the Golden Compass of ADI), IF Product Design Award, 2011 and 2013 Design Plus award, Designpreis Deutschland, the Good Design Award, the International Design Competition in Osaka, the Koizumi Award. Further to that they have been given the honorable mention at the XXI and XXIII Compasso d'Oro ADI.
Their design range is wide and encompasses a manifold variety of different products, which they are able to lend a new twist. Their multidisciplinary approach to design brings them to work as global consultants for companies not only engaged in in creation of new products, but also interested in a general "re-start" involving design, communication, marketing and brand strategy.
Thanks to their flexible way of working, they have been able to work with various client profiles, from multinational companies to small Italian family-owned businesses looking for innovation, and successfully planned and gave birth to several startups which are now grown to be international business realities. It has been thanks to this project philosophy that they have been received by the most prestigious museums worldwide, among which the Triennale Design Museum and the Chicago Athenaeum.
In 2011 and in the honor of 20th anniversary of "Salone Satellite di Milano", they have been invited to tell the story of their most representative woks of design. Their "Manifesto", a reflection on contemporary, ethical, responsible and sustainable design was inked in this period.